Taken en verantwoordelijkheden
Description of the research topic
Within the European EIT KIC Raw Materials Upscaling project AUSOM (AUtomatic SOrting of mixed scrap Metals) KU Leuven will collaborate with the companies Redwave (AU), Spectral Industries (NL) and Galloo (BE) and the research institute Swerim (SW) to develop an automatic sorting technology for metal alloys based on laser induced breakdown spectroscopy (LIBS). KU Leuven will contribute to four main tasks:robotic picking, (deep learning) computer vision, life cycle costing and impact assessment, and an educational component. In the framework of this project you will be responsible for conceiving innovative robotic picking systems that can sort the different alloys of metal scrap, such as different aluminium and stainless steel alloys, manganese, copper, brass and lead. A major challenge concerns the high variation in the geometries of scrap metal and the velocity at which gripping systems need to operate for metal sorting to be economically viable. You will, therefore, develop innovative gripping solutions that can handle the high variation in geometries and allow the fast grasping of scrap metal. For these developments, the applicability will be explored of solutions that are either commercially available or developed in prior research, as well as novel conceptual ideas. In addition, you will investigate opportunities to increase the speed of grasping by conceiving and optimizing grasp planning algorithms. One of the identified opportunities for increasing the robustness and speed of grasping is to adapt the grasp planning based on information acquired from the computer vision and LIBS sensor, such as alloy type, information on alloy densities and the geometry of the object to be sorted.
You will be involved in the development of the entire system and the integration of the different system components throughout the project in close cooperation with an internationally renowned machine builder, sensor builder and recycling company.In addition, you will investigate opportunities to combine robotic sorting with innovative computer vision, LIBs and other sorting technologies Throughout the project, conceptual approaches will be combined with experimental validation of innovative automated processes on lab scale and at the scale of an industrial pilot.
 
Description of the vacancy
You are part of a multidisciplinary research group working on the topic of Life Cycle Engineering (LCE) and automation,vision and robotics (ACRO) under the supervision of Dr. Jef Peeters, Prof. Karel Kellens, Prof. Wim Dewulf and Prof. Joost Duflou.
You follow up on literature, patents, company releases, conferences, etc. and use the obtained information to determine the state of the art and to identify opportunities for novel contributions.
You are responsible fo... For more information see https://www.kuleuven.be/personeel/jobsite/jobs/55261291
Profiel kandidaat
You hold a Master's in Science, Engineering, or equivalent degree which you obtained with a high GPA (a cum laude level is a prerequisite).
You like to work in a multidisciplinary team of international researchers and show willingness to learn/explore innovative technologies and techniques.
You have a creative mindset, take initiative, and are not afraid to address innovative ideas and new opportunities.
You are fluent in English.
Geboden wordt
We offer a varied and challenging job in close cooperation with industry, combined with an attractive salary package.
We offer a research position in a stimulating and multi-disciplinary environment and a strong industrial network.
We provide the opportunity to work towards obtaining a PhD degree within an international network.
Meer informatie
Sollicitatieprocedure
For more information please contact Mr. Jef Peeters, tel.: +32 16 32 25 69, mail: jef.peeters@kuleuven.be or Prof. dr. ing. Karel Kellens, tel.: +32 11 75 17 72, mail: karel.kellens@kuleuven.be.
You can apply for this job via the online application tool
Solliciteer nu Verstuur via e-mail

Solliciteren kost slechts enkele minuten.
Hier ga je werken: KU Leuven
---
A circular economy requires cross sector cooperation and optimization of a variety of processes and products from a holistic perspective. Due to the continuously increasing complexity of products and the rapid development of new sorting and recycling processes there is a continuous need to determine the optimal combination of existing and recently developed sorting and recycling processes for both well-known and recently emerging waste streams, s...
Ik wil meer weten over KU Leuven
Deze vacatures passen ook bij jou
Hermalle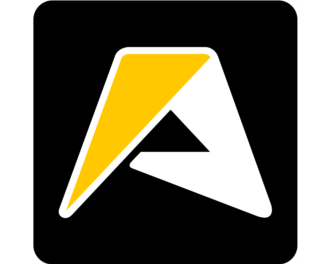 Universitair / Master
Voltijds
10 dagen geleden